Balmain Sports Medicine provides expert level physiotherapy
We are one of Australia's largest and best sport and healthcare providers. Our friendly team of practitioners are here to help however we can!
STRONG Bones. STRONG Body. STRONG Mind.
Come & get STRONG with us!
(Our Gym will be accessible to membership holders Monday - Friday 7:00 am to 8:00 pm, Saturday 8:00 am to 5:00 pm, and Sunday 9:00 am to 5:00 pm)
We'll help assess the cause of your pain.
It's important that we understand what caused your pain so we can arrange the correct treatment for you. We ask questions so we can make an initial assessment. Then we conduct a physical exam. We may need to take X-rays or other scans to enable us to make an accurate diagnosis.
Accreditations and Associations
Book online now or give us a call to discuss what kind of appointment you need
At Balmain Sports Medicine we focus on making you feel better and cared for, no matter what your pain is.
Sporting activities are a natural, fun and healthy part of life. So if you have an injury or pain you need expert diagnosis and treatment – fast. We have created an extensive range of resources to help you recover better, faster. 
Our practitioners can help solve the cause of your pain.
Balmain Sports Medicine has some of Australia's top practitioners who are experts in sports medicine. If you have an injury or are experiencing pain, one of our expert practitioners can help.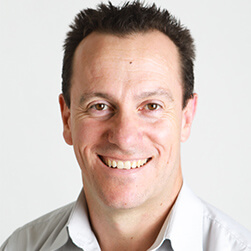 Practice Principal
Sports Physio
I live and work in the wonderful peninsular of Balmain. I was a keen water polo player in my youth (so long ago), I follow the Richmond …
Have you been injured at work or been involved in a car accident?
Don't let pain or injury hold you back.
When pain or injury happen, trust the experts at Balmain Sports Medicine.